Peoples Gas is celebrating a new kind of training program that is putting Chicagoans into full-time jobs and good-paying careers.
Peoples Gas held a ceremony this week for 22 people completing its Project Worker to Utility Worker program. The intensive 12-week program is a partnership between Peoples Gas and the Gas Workers Union, Local 18007. The program helps part-time seasonal workers learn new skills and earn promotions into full-time jobs.
Retired members of Local 18007 teach the training classes. Following decades of their own service to Peoples Gas and Chicago, the retired employees are preparing a new generation of workers to meet the demands of a tough job that is vital to our city's safety, and to our economy.
"This program gives our seasonal members an opportunity at earning a full-time career," said Gas Workers Union Local 18007 Business Manager, Adrian Duenas. "Our members have dedicated themselves to this program and this achievement. It was a true partnership with the Union and Peoples Gas, and it really shows everything we can accomplish when we work together towards a common goal."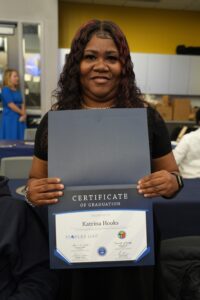 Peoples Gas president Torrence Hinton added, "This training program is ensuring we have the skilled workers needed to provide safe and reliable service to our customers during Chicago's freezing winters and year round. It also is launching life-long careers. People are entering full-time, good-paying jobs that have stability and opportunities for a lot of growth."
Training through the Project Worker to Utility Worker program includes both classroom instruction and hands-on practice. Workers' primary focus when they officially start their new full-time jobs will be to turn on new customers' heat, so all homes and businesses can be ready for winter.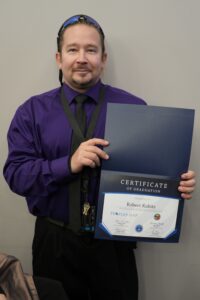 This week's ceremony is part of Careers in Energy Week, which runs Oct. 17 through 21 and aims to raise public awareness of energy industry opportunities, and to increase the supply of diverse, qualified job candidates in the employment pipeline.