Matthews to retire; Hinton named president
CHICAGO & WAUKEGAN — After more than 40 years in the energy industry, Charles Matthews, president and chief executive officer — Peoples Gas and North Shore Gas, will retire at the end of June 2022. Torrence Hinton, currently vice president — operations for Peoples Gas, will be promoted to president — Peoples Gas and North Shore Gas, effective June 1.
"I'd like to extend my gratitude to Charles for his many contributions over the years, especially since taking the helm of our Illinois utilities," said Scott Lauber, president and chief executive officer — WEC Energy Group, the parent company of Peoples Gas and North Shore Gas. "His guidance and leadership have been key to our success in moving the company forward and significantly improving customer service."
Matthews has spent the last seven years managing the daily operations, strategy and administrative activities of WEC Energy Group's two Illinois utilities that collectively provide safe, reliable natural gas service to nearly 1 million customers in the city of Chicago and 54 communities in its northern suburbs. Before taking the helm in Illinois, Matthews held executive and leadership positions at WEC Energy Group, Jamaica Public Service and Southern Co.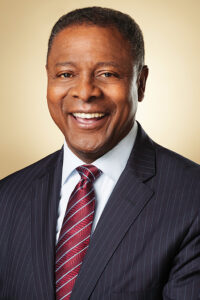 Matthews is a member of the boards of directors of the American Gas Association, Chicago Urban League, Economic Club of Chicago, Illinois Utility Business Diversity Council, Navy Pier, Rush University Medical Center, Start Early, United Way of Metro Chicago and World Business Chicago. He also is active with Chicago United, Commercial Club of Chicago and its Civic Committee.
"I've had the great fortune to work in multiple places and for various companies over the years," Matthews said. "But I can't think of a better spot than Chicago to wrap up my career. It's been absolutely wonderful getting to know the city and becoming a real Chicagoan over the past seven years."
Hinton joined the company in 1999 and has served in various leadership roles across WEC Energy Group's natural gas business, including overseeing day-to-day operations, developing consistent and sustainable operational strategies and business plans to ensure reliable energy service for customers.
"Torrence's background and experience with the company and the community have prepared him well for the opportunities ahead," added Lauber.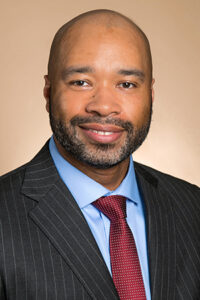 Hinton was born, raised and resides on the South Side of Chicago. He holds a bachelor's degree in mechanical engineering from the Illinois Institute of Technology, where he received the Clinton E. Stryker Distinguished Service Award for his leadership and contributions in the area of campus life. He also holds a master's degree in mechanical engineering from the University of Illinois at Chicago and an MBA with a concentration in strategy and leadership from the University of Chicago Booth School of Business. He is a Leadership Greater Chicago Fellow, class of 2013, and a 2014 recipient of the Chicago Defender's Men of Excellence award.
Hinton serves on many nonprofit, community and industry boards in the Chicago area, including Chicago Commons, Communities In Schools of Chicago, Youth Guidance and the Chicagoland Chamber of Commerce.
"Torrence has worked his way through the ranks and knows every aspect of our operations. He's eminently qualified to lead Peoples Gas and North Shore Gas into the future," said Matthews. "But just as important, Torrence has a deep connection to the community that will serve our customers well for many years to come."