CHICAGO — To honor this coming weekend's Chicago Polar Plunge, Peoples Gas this week dedicated a brand new gas main to the thousands of people who will rush into chilly Lake Michigan in support of Special Olympics Chicago and Special Children's Charities.
Peoples Gas partnered with Special Olympics Chicago to decorate — in icy blue colors, of course — an extra-large 24-inch diameter pipe.
The pipe features a specially designed sticker celebrating "Energy to warm up after the Polar Plunge," as the gas main will become part of Chicago's system for keeping homes and businesses warm. Peoples Gas is a major supporter of the Chicago Polar Plunge and the non-profits the event benefits. The company and its team members have raised more than $93,000 and counting for this year's plunge.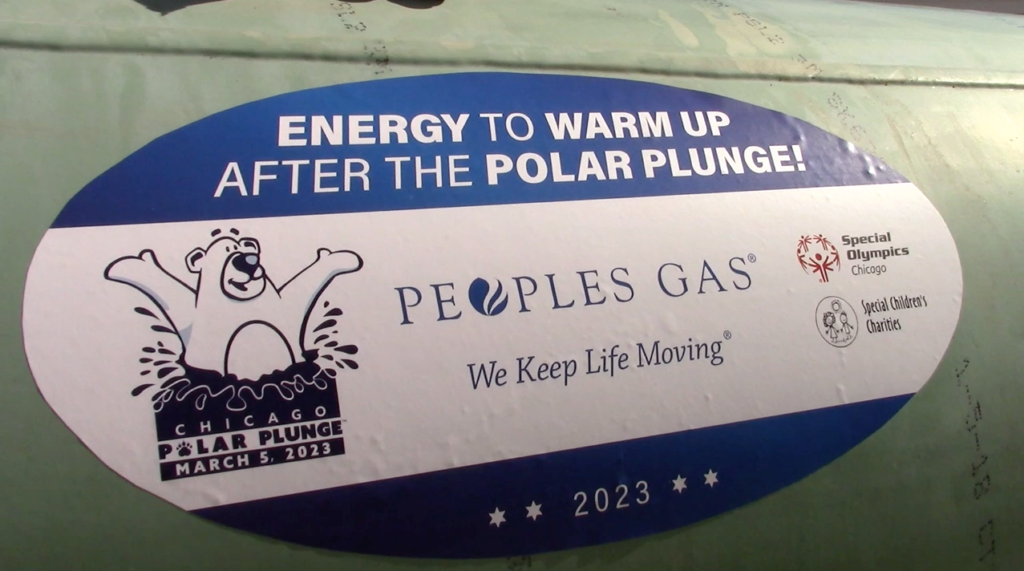 Among those in attendance at the pipe dedication was Special Olympics Chicago athlete and gold medalist Darius Villa, who spoke to the gathered crowd and placed one of the stickers on the pipe. Darius lives in Chicago's Garfield Ridge neighborhood and competes in flag football, basketball and alpine skiing in the Special Olympics.
The Polar Plunge Pipe was placed in the ground in East Pilsen. The new gas main is one of many being installed across Chicago as Peoples Gas replaces antiquated pipes — from as far back as the 1800s — as part of its Safety Modernization Program.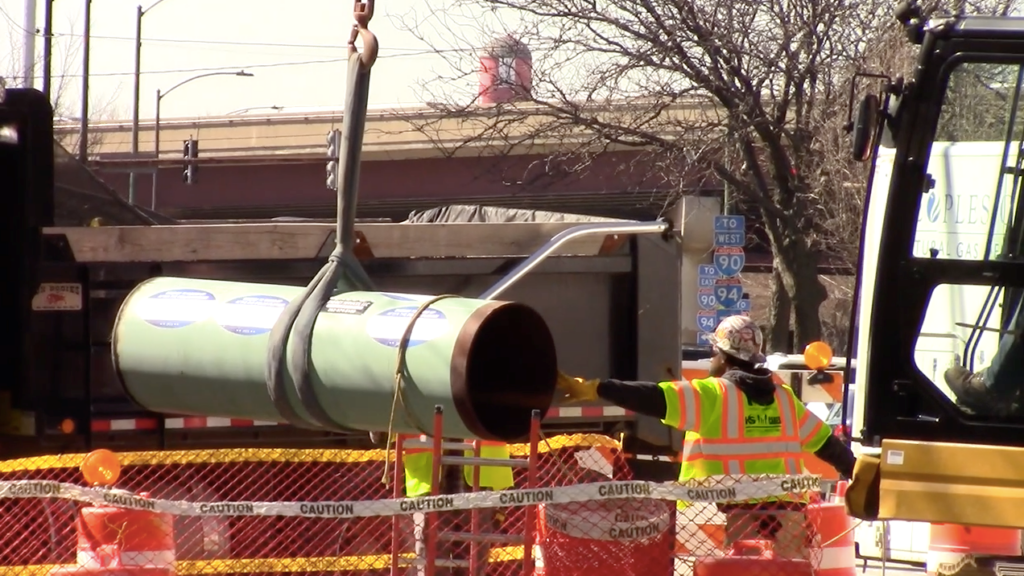 The rush into the cold lake will happen on Sunday, March 5.
About the Safety Modernization Program
The Safety Modernization Program is an initiative to replace more than 2,000 miles of Chicago's rapidly deteriorating iron natural gas pipes — many from the 1800s. An independent engineering study ordered by the State of Illinois found more than 80% of the iron natural gas pipes beneath Chicago's streets have an average remaining life of less than 15 years. In addition to safety, the modernization is crucial for the reliable delivery of natural gas for heat, and to protect the environment by preventing methane leaks in the extremely old pipes.